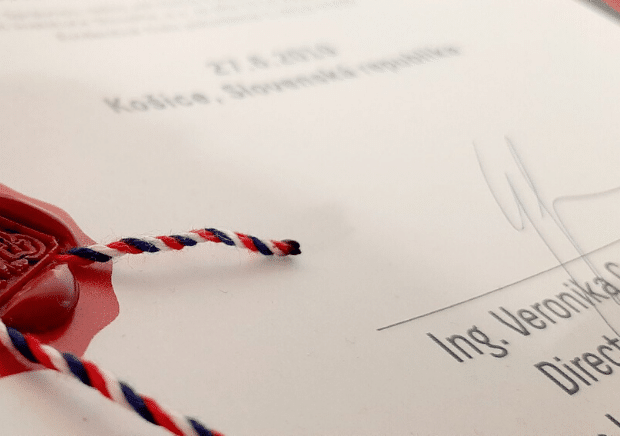 Lean Practitioner Program
Automotive
Food
Services & Retail
| | | |
| --- | --- | --- |
| E.ON | Auchan | Avis Car Rental |
healthcare
| | | |
| --- | --- | --- |
| Coloplast | Mylan | Ipab di Vicenza |
Gas & chemicals
| | | |
| --- | --- | --- |
| Pietro Fiorentini | MOL | Hexion |
Key highlights / Benefits from this program
Famous and successful worldwide certification: over 3000 people trained so far
Based on strong lean bases: part of the University of Barcelona postgraduate MSc program
Developed by 18 different countries – take into account all relevant local factors
PDCA evolution of training itself
No limits of application for different fields of business – service, production, banking,..
Strict criteria to achieve certification – real proof of understanding and ability to bring benefits
Program is paid by itself – to be selected project with minimum benefit as the cost
I. Who we are – Lean Global Network (LGN)
LGN is a community of lean thought leaders and practitioners with the goal of making things better by advancing lean thinking and support lean transformation around the World through education, coaching, action research, events and learning materials. Founded by Jim Womack and Dan Jones in 2007 with Headquarters in Boston, USA. Today, LGN is comprised of 30 institutes or partners and dozens of co-learning partners across the globe: http://leanglobal.org/affiliates/
Our definition of Lean Thinking & Practice:
Systematically develop people and continuously improve processes to provide value and prosperity while consuming the fewest possible resources.
II. The Lean Practitioner Program (LPP)
The 10 days Lean Practitioner Program was developed by the 18 LGN Affiliates as a certification program to combine the knowledge and skill development and to respond to the companies' challenges on their lean journey. Providing this course we also generate new lean knowledge and share with other lean practitioners in the spirit of continuous improvement and PDCA and to further develop the LGN Lean Practitioner Program.
This curriculum is also part of the University of Barcelona postgraduate MSc program (Organization and Engineering of Industrial Plant Production and Management (ENGIPLANT).
When?
1st – 2nd days: 27-28th October
3rd-4th days: 10-11th November
5-6th days: 24-25th November
7-8th days: 8-9th December
Coaching day: 12th January 2022
Closing day: 9th February 2022
Where? 2 host companies (Slovakia – Syráreň Bel Slovensko / Hungary-Renault-Nissan European distribution center)
Who? Anyone who want to achieve impressive improvements in your business in a Lean way: teamleaders, process engineers, CEOs, production managers, branch managers,..
Price: 3.000 Eur* / participant / certification (*we are not VAT payer, price is total)
Price includes: Certified trainer, Printed certificate, Books for mandatory reading, coaching support, catering (coffee breaks, lunches)
Payment condition: Full prices to be payed maximum 1 month before realization of first day of LPP, official order necessary

13 training modules in 10 days (2+2+2+2+1+1) in about 4 months duration
Homework between each set of training days
Additional readings (mandatory and suggested)
Project execution
Exam (theory and application)
Project Presentation
Subject
Content
Timing
History of lean
Where does lean come from
Day 1-2
Intro to lean
What is lean; Toyota Principles; The 5 principles
Intro to Problem Solving
Problem Solving; PDCA process; A3 framework
Time definitions
Customer time definitions; Process time definitions;
Equipment time definitions; Operator time definitions
Stability
OEE measure; Six Losses; Capacity analysis
Day 3
JIDOKA
Concept; Importance of JIDOKA; Implementation method
Standard Work and Job Instructions
Concept; Simulation of a Job Instruction; Standard Work Study; Single Minute Exchange of Dies (SMED)
Day 4
Value Stream Mapping (VSM) & Just In Time (JIT)
Concept; Current state – Value Stream Map (as is)Future state – Value Stream Map (to be); Simulation
Day 5
Visual Management
Concept; Workplace organization; Visual signals;
Visual measures; Visual controls
Day 6
A3 and Problem solving
A3 framework; Plan phase; Do phase; Check-Act phase
Day 7
Supplying the process
Right information; Right material; Right quantity; Right place;
Right time
Day 8
Kaizen
Purpose of Kaizen; Kaizen and People; Kaizen and Process; Outcomes
Project with A3
Coaching
Day 9
Exam / Project presentation
Theory and application
Day 10
Mandatory readings
Suggested readings
Certification of the Program
This certification in lean studies is equivalent with the Six Sigma Green Belt level.
What do we mean by certification?
By certification we acknowledge that the participant has shown that he/she understands the lean system and is able to apply the methods and tools at a practitioner level
What will be certified?
Knowledge of the theory (from the mandatory readings and the presented material)
Skills in applying lean in a project (foundations to run a project, run kaizens, transfer knowledge to others, change management)
How is realized certification process?
The certification consists of a written exam (1 hr; 10 open questions) and a presentation and discussion of the project work presented on A3 paper (1.5 to 2 hours)
Competencies acquired from the program
Ability to identify value and waste
Skills in leading and conducting PDCA and Kaizen
Understand the importance of time (takt time, cycle time, etc.) and calculate them
Ability to break down the work, recognize the elements and time, balance work and create standard work
Understand and draw the current state value stream, find the improvement opportunities and create future state
Understand the FLOW and PULL concepts
Understand and improve efficiency (OEE) including improving available working time and understanding the importance and process of set up reduction
Create a daily performance board and use it as an improvement tool
Understand and implement 5S
Create visual management system
Create and present A3, Create and prioritize action plan
Basic design and implementation of a JIT system
Create Plan For Every Part (PFEP)
Requirements of the project the participant has to deliver for certification
The project has to be 'end-to-end' based on a real business challenge and had an impact
It has to be structured following the A3 structure (you may present multiple A3s if it is appropriate)
The elements of the Toyota Business System should be used in the project
As well as running a project, the participant should be able to engage other people in their project, transfer knowledge and create a sustainable situation
Participant should be able to have a significant influence on the project